SERVE
as a youth director, youth activities coordinator, or administrator at the parish, diocese, or metropolis level.
GAIN EXPERIENCE & SKILLS
with a specific skill set (see work study areas of focus below: administration, development, photography/media, communications).
DEEPEN THEOLOGICAL KNOWLEDGE
before pursuing professional studies in a chosen career field. This program gives participants the opportunity to expand their understanding of Orthodox theological tradition while learning to mentor and engage our young people through a year of transformative service and learning.
TAKE A YEAR OFF FROM PROFESSIONAL WORK
to study the Orthodox faith tradition while also training to be excellent volunteer leaders for the Church (e.g., Sunday school, GOYA, camp ministry, or mission work).
EXPLORE VOCATION
through what we believe to be the optimal combination of theological learning and service.
"All of the programs, initiatives, and webinars I have participated in through the OVM have enriched my spiritual life, challenged my thinking, and brought joyful fellowship and long-lasting relationships."
Marina Dimas 2015 Alumna & Former CR & Telos Intern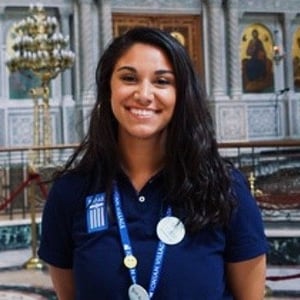 "[CrossRoad] is a beautiful program, like a lighthouse in a storm. We are teaching the middle way, doing our best to help young people calibrate their internal compass. We are not perfect, but it is an honest and humble effort. We are planting the seeds of healthy relationships, a network of people across the country who can support each other in their effort to run towards Christ."
Devon Latzen CrossRoad Assistant Director