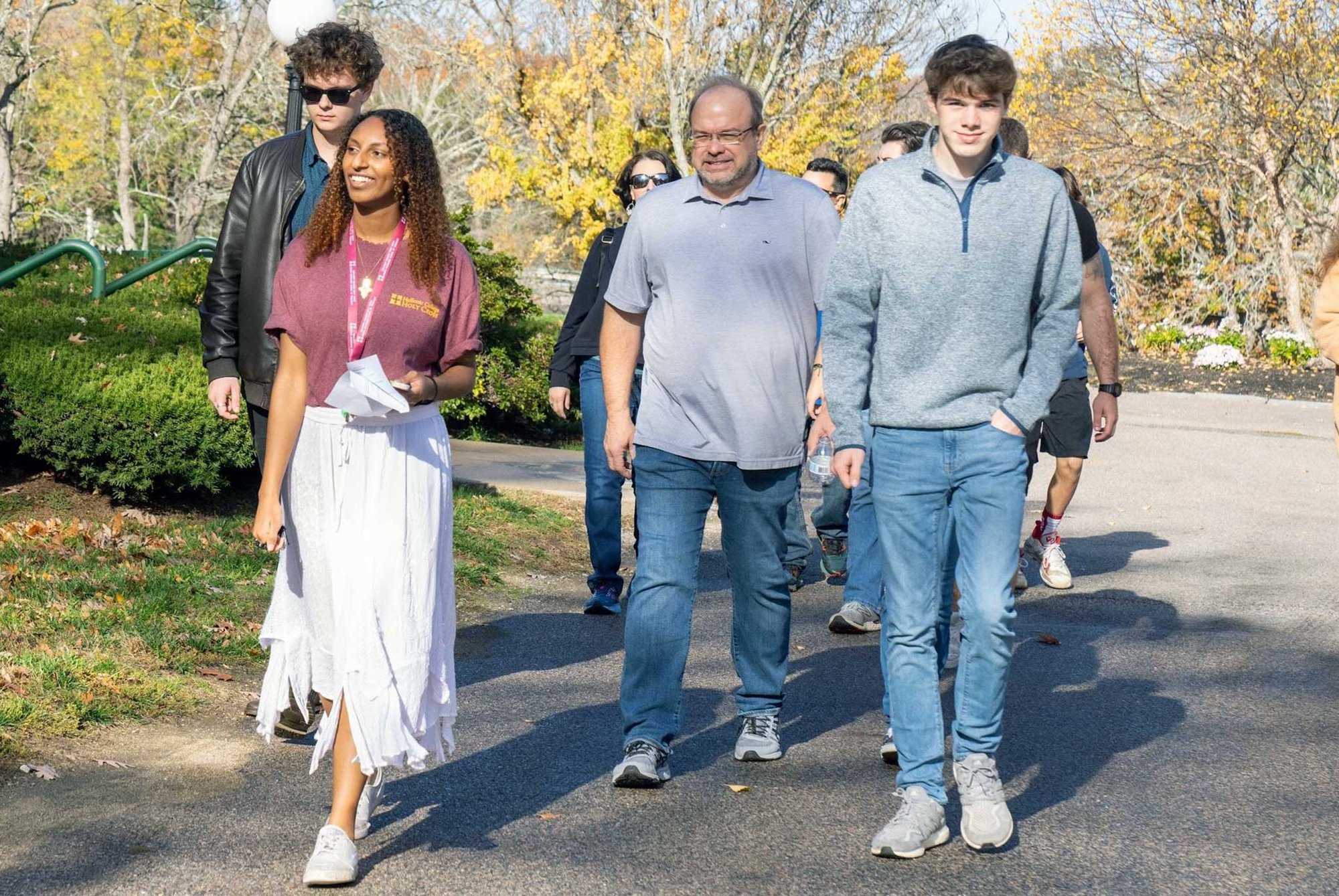 You're Invited
Join us for our Hellenic College Open House from 10 a.m. to 3:00 p.m. Tour the campus, meet faculty and staff, and have lunch with the Hellenic College Holy Cross community members. Our Open House will give you a sense of what it might be like for you to attend our undergraduate liberal arts Orthodox college that overlooks downtown Boston.
Here's a glimpse of what awaits you on this exciting day:
Event Kickoff: Our day begins with a breakfast at 9 a.m., where you can connect with fellow attendees and our admissions team.
Campus Tour: Then, we'll proceed with the guided tour of our picturesque campus. Explore our facilities and immerse yourself in the cozy atmosphere that characterizes Hellenic College.
Meet with Faculty and Staff: Engage with some exceptional professors and admissions staff and ask questions.
Vespers: You are welcome to worship with us in the Vespers service at 5:00 p.m. in our beautiful Chapel.
Complete the form to register or text (617) 850-1345. We are excited to welcome you on Nov 4.
Download the Open House flyer (PDF 1.2mb)
Pursue Your Interests
Explore six service-focused majors to discover your interests, develop your skills, and forge your moral vision in a supportive community.
Religious Studies

Psychology and Human Development

Business Management

Classics

Literature and History

Liberal Studies

Minor in Education

Minor in Philosophy
We Put Foundations Forward
The core curriculum introduces students to each of our majors. Our goal is simple—to give our students broad exposure to all our academic strengths so that they can discover their path, one that matches their interests, skills, and hopes for the future. Courses are drawn from the following fields: Orthodox Studies, Literature, History, Classics, Fine Arts, Philosophy, Language, Math and Science, and Interdisciplinary.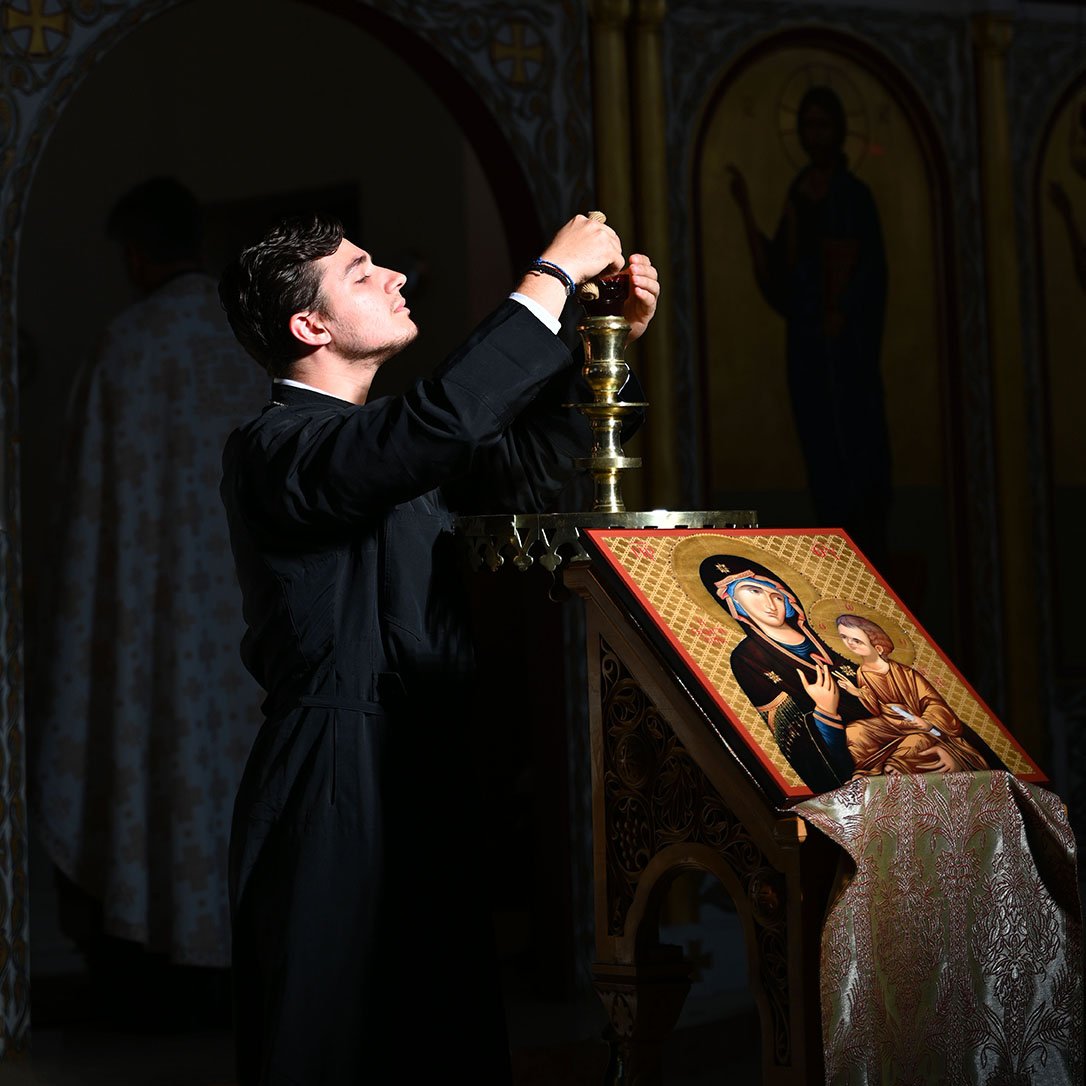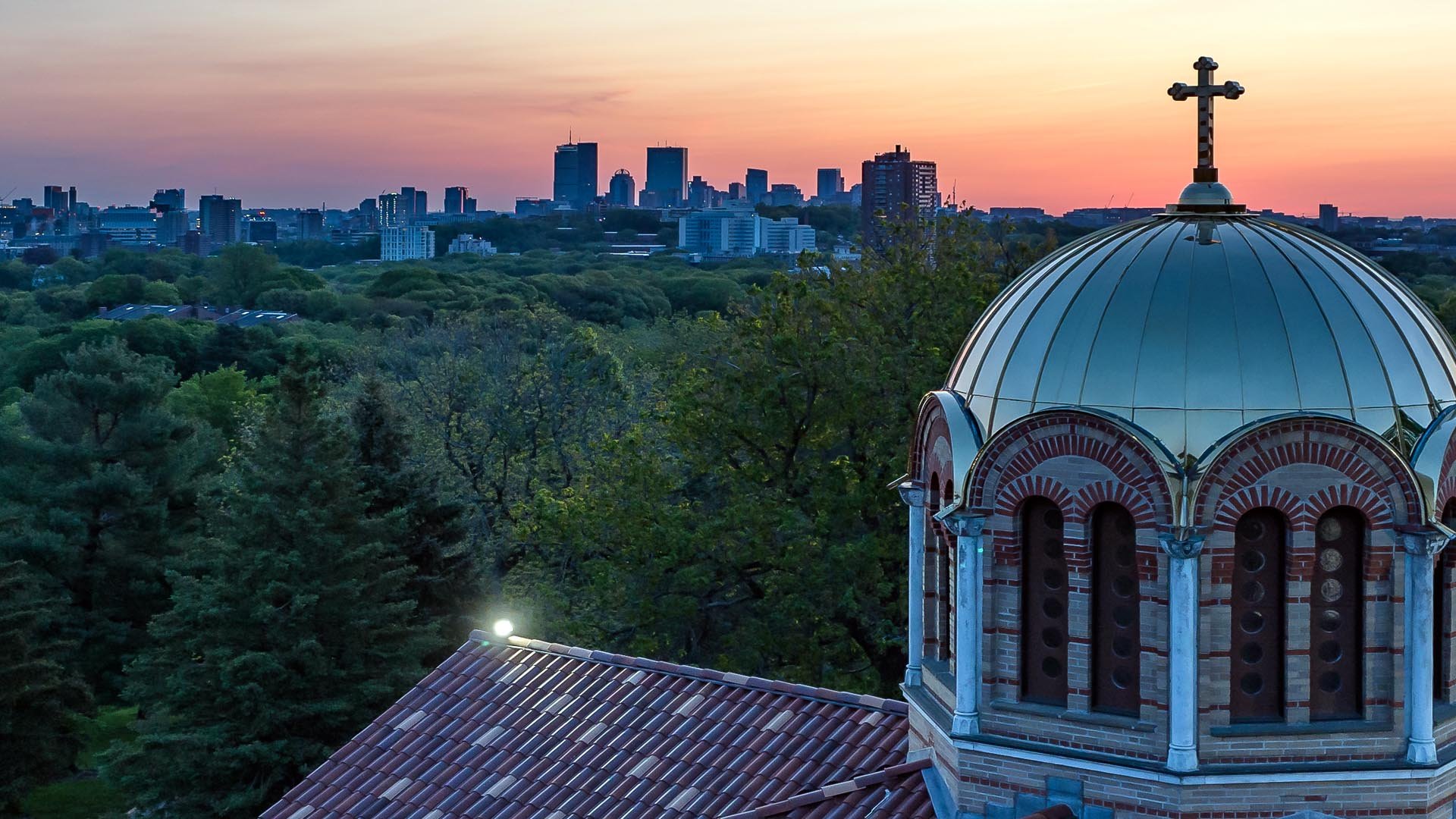 Expansive Options
Expand your horizons by taking courses at nearby Boston College or Regis College and earn credits toward your major.