The Diaconate Certificate is designed...
LEARN
Orthodox theology and history and with the writings of the major Church Fathers.
GAIN EXPERIENCE & SKILLS
in the liturgical practices and responsibilities of an Orthodox deacon.
DEEPEN LITURGICAL CONSCIOUSNESS
of the yearly liturgical cycle, the feasts and liturgical services of the Orthodox Church, and the deacon's role in these services.
SUPPORT THE PRIEST
with pastoral visitations and other pastoral needs of the community.
From the earliest Christian community (Acts 6:1-6) to the present, deacons have played an integral part in the life of the Church. The diaconate ministry is an integral part of the Church's ecclesial identity, being one of the three ordained offices of the Church. As the name implies (διάκονος = "servant"), the diaconate is the office of service par excellence, and the deacon serves at the behest of the local Metropolitan both liturgically and pastorally in the life of a community.
OFFER THEIR GIFTS
to the Priest to serve the needs of the parish.
The diaconate is not an "optional" ministry in the life of the Church. The diaconate ... is rooted in the very nature of the Church herself precisely as a servant. The diaconate, as an ordination, is a gift of the Holy Spirit to the Church. If we are going to be faithful to the Scriptures as well as to the liturgical and canonical traditions of the Church (all of it too much to enumerate in detail here), the diaconate must be seen as essential to the ministerial structure of the Church.
Fr. Steven Tsichlis, Pastor Saint Paul's Greek Orthodox Church, Irvine, CA regarding the service of Dn. Daniel Cunningham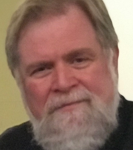 Looking back from my mentor's perspective, I am so glad our active parishioner, Sal Fazio, approached me with an interest in serving our Lord and the Greek Orthodox Church as a Deacon. The following year the Deacon program opened up, and three years later, he was ordained by His Eminence Methodios and appointed to serve here in Andover. I feel Dn. Sal Michael and I have developed a healthy Mentor-Deacon relationship over the past nine years that he has been at the parish, as the program was meant to have a Mentor and Deacon grow together to serve the community. I want to share my testimonies ... to help other parishes reap the benefits we have from the good seeds of the Deacon Program.
Fr. Christopher Makiej, Presiding Priest Saints Constantine and Helen Greek Orthodox Church, Andover, MA