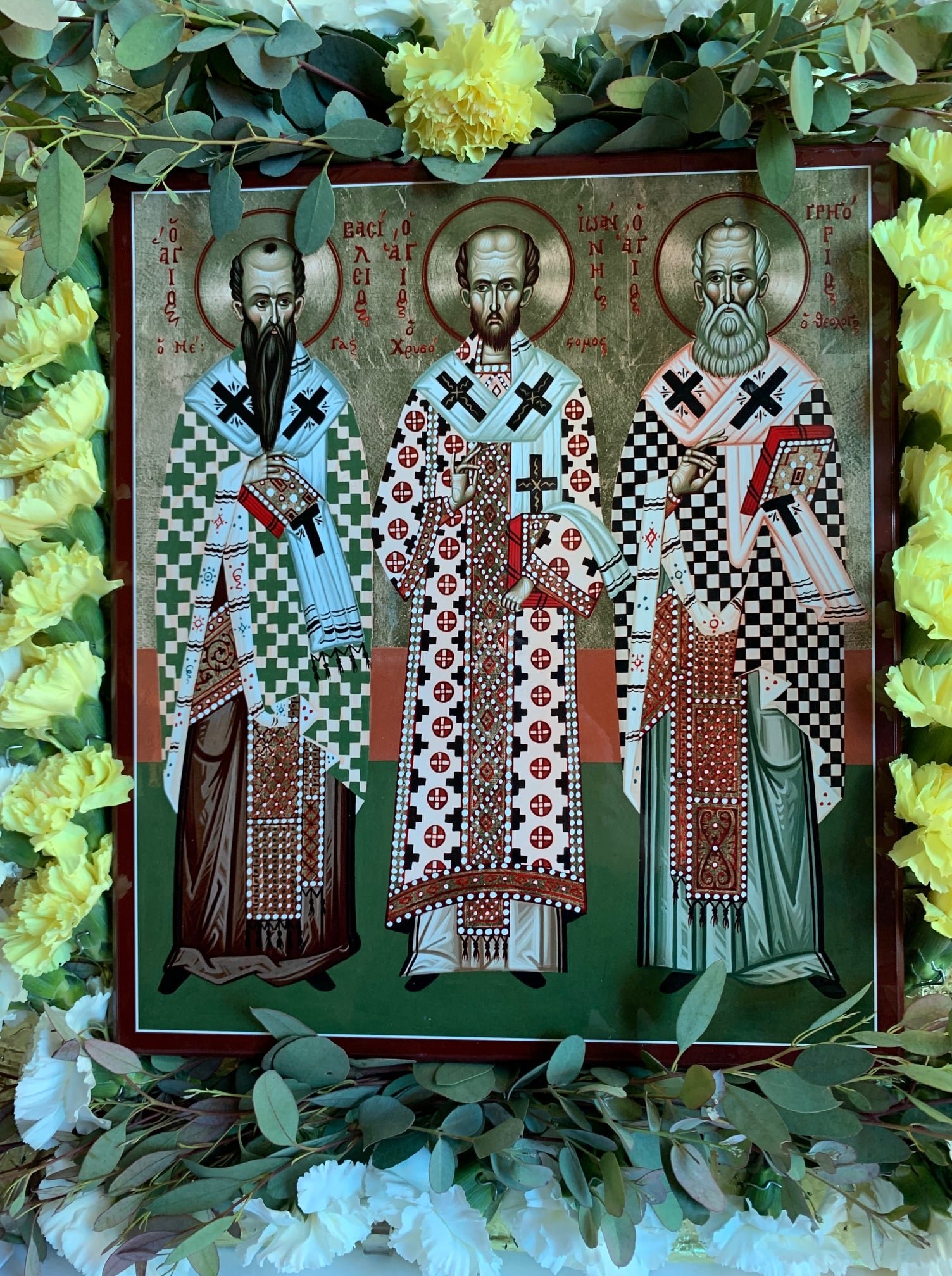 Icon of the Feast of the Three Holy Fathers, Great Hierarchs and Ecumenical Teachers, Basil the Great, Gregory the Theologian, and John Chrysostom commemorated on January 30 from the Three Hierarchs Greek Orthodox Church in Champaign, IL
Why HCHC Offers an Online MTS Degree Program
By offering this degree online, HCHC expands its outreach to students who cannot pursue a degree on our Brookline campus.
The online MTS is a 48-credit-hour master's degree program designed to be completed full-time or part-time. Students complete eight required courses on the foundations of Orthodox theological studies, four courses in their chosen area of concentration, and four elective courses. The required courses cover the following disciplines:
Biblical Studies (Old and New Testament Introductions);
Church History
Patrology (Church Fathers)
Liturgics
Dogmatic Theology
Ecumenism/World Religions
The MTS program serves those who are ...
looking for a customizable graduate theological degree comprised of eight electives and eight required courses.




wishing to pursue doctoral studies following their MTS degree.

are Orthodox Christians from all jurisdictions seeking graduate study in theology

d

eacons or monastics who need additional theological education.

members of other Christian traditions interested in a graduate degree in Orthodox theological studies.

lay Orthodox leaders that desire to serve their parishes by deepening their understanding of the Orthodox faith.